The five best looks to copy (on repeat)
Fashion World looks like a place where there's endless creativity, and to an extent, that is true. However, it's also incredibly repetitive. Since the most common refrain I hear from others is that they don't quite know how to put things together, I thought it was time to shed light on five strong looks you can repeat again and again and again. I could just rip off versions of these looks for the rest of my life (and if you know me in real life, get ready to play a fun "spot the look" game).
All the photos in this post are sourced via my trusty Pinterest boards - click here to go to my page where you can find these pics and click through to their original sources.
Top Heavy
A personal fave. To execute this look, all you need is something narrow on the bottom (pencil skirts and tailored, cropped trousers are ideal) and something chunky or voluminous on the top. The real key is keeping it suitably casual and making sure your chunky chum is in good condition (no bobbly sweatshirts from the gym!). This works even if you hate heels - just crop your pants or mini your skirt, to give the illusion of longer legs (longer skirts are great for experienced players).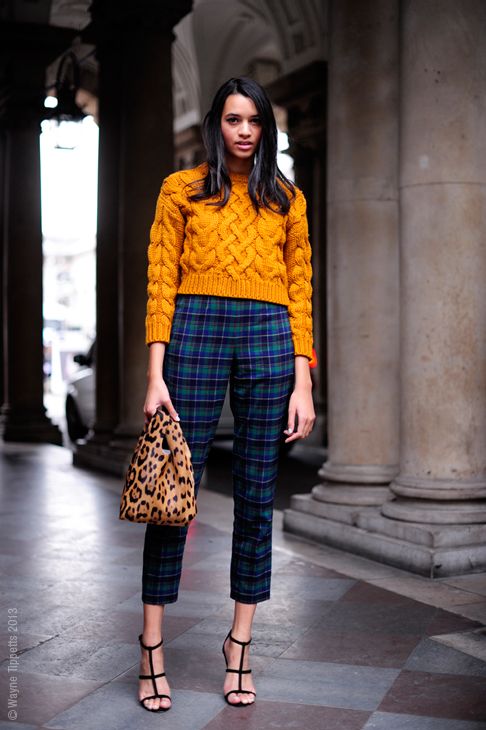 She's the Man
Not just a terri-bad movie starring Amanda Bynes. You guys know I love to power swish around the office in a great skirt, but I also love that I get to wear pants. Imagine a world in which you couldn't wear trousers - it definitely isn't Wellington. I like to maintain my dignity on those windy days. If you're going to exercise your prerogative and go for some man-style tailoring, look for sharp execution and the touches to carry it off. Bright colours, lovely fabrics and feminine twists on classic masculine elements (like ties and cufflinks) ensure you don't look like you're in costume.
Wear a tie to work - I have! Truthfully it was more uncomfortable than my high heels, but it looked bad ass.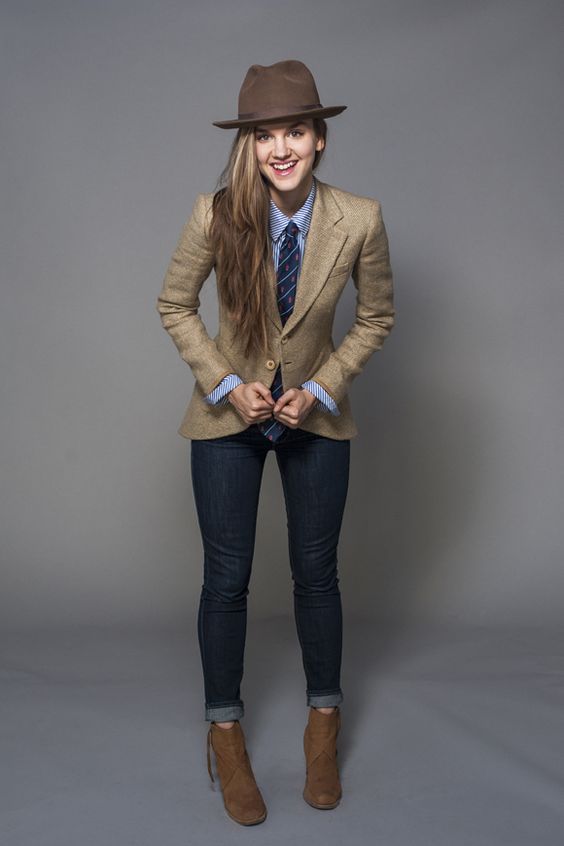 Boxes Aren't Just For Cats
Fashion loves a bit of drama, and that includes oversized, boxy, sometimes ovoid, and not-obviously-sexy styles that the men in my life would almost certainly respond to with "this is a fashion thing, right?". See: my black culottes that are so full that they look like a midi-skirt. When I think about this style my mind references two things: Japan and Kowtow. It's boxy, it's oversized, it's blimming comfy and if you make sure you do the ironing first and wear some groovy shoes, it's an A+ look.

Flounce about
I can Power Swish with the best of them. A full skirt with a fitted top half is a classic look for a reason, and it's not just because it's nice to sit down on the grass in a full skirt and feel like a Lady. I love me some separates because you can get more mix and match for your money; with a full skirt, there's a fair bit of drama in the shape so you might feel more confident with a block colour to start with, and that way you can use fascinating shirts and tops to create a greater variety of looks! A full skirt is also a surprisingly versatile weekend option (assuming you don't have to crawl on the floor for a quick game of Lego) and great through the full array of seasons. Except Wellington's fave: gale force err'yday.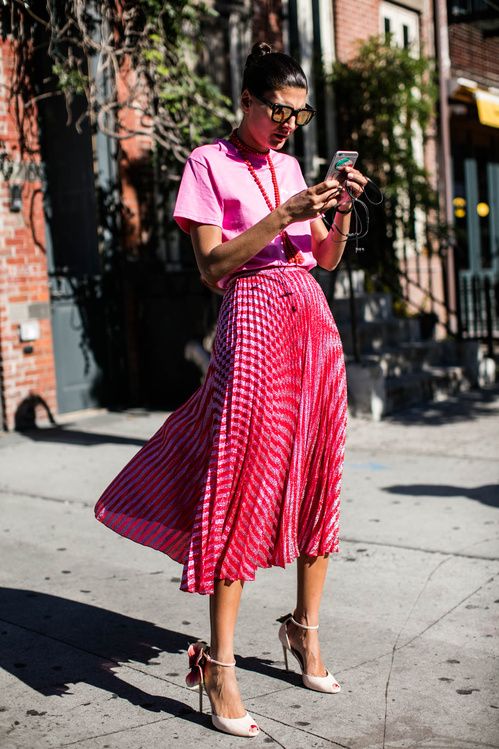 Off duty denim
While there's no love lost between myself and the phrase "model off duty", there's definitely a look that revolves around denim. It comes down to that time-honoured fashion trickery - juxtaposition. Here's how it goes: put on jeans - any jeans. Those ones with the stain on them are fine. Now find a Nice Top. You know what I mean - a crisp white shirt, something silky and slinky or a perfect tshirt. Finally, wear shoes that haven't been worn to the beach, the gym or to do the gardening. We live in a time where sneakers are legitimately stylish, so no need to wear heels. Presto - you are dressed. Add accessories if you can be bothered.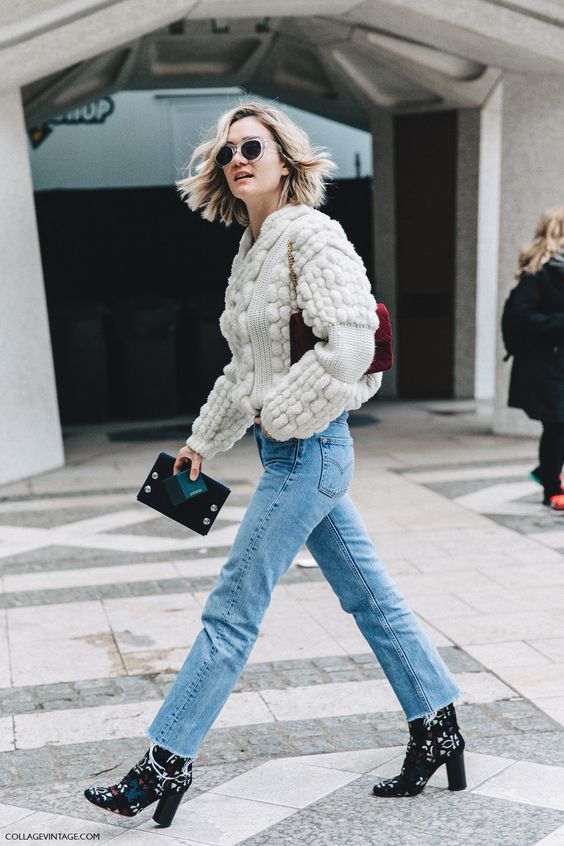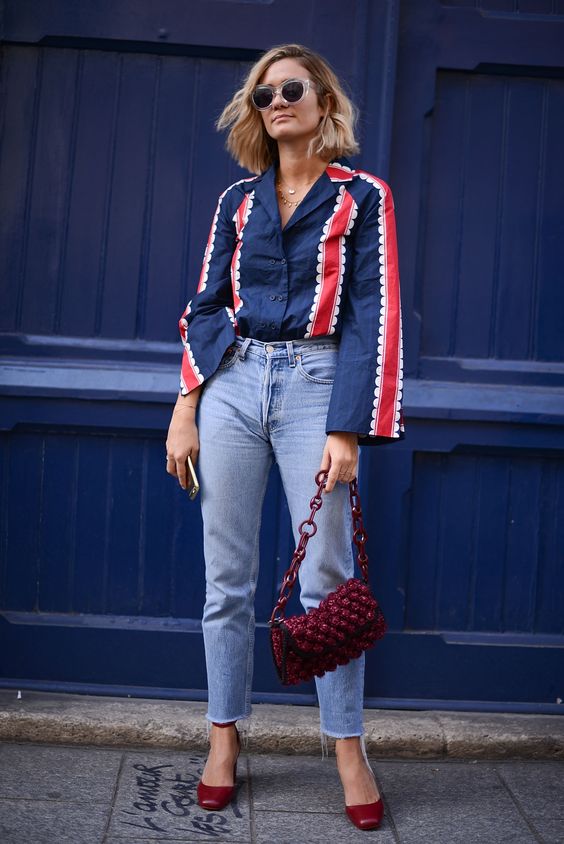 You'll note that in this post I don't talk about what's best for what body type. First of all, there's a ton of advice on the internet already. Second of all, I believe in dressing so you FEEL great, which will usually mean you LOOK great. If you guys disagree and think that I should write about body shapes etc etc, please let me know! I have opinions. They are possibly worthless though, FYI.